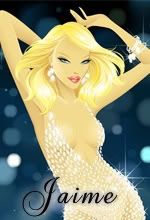 So, I figured today I'd have all kinds of rangy things to talk about concerning my first lone trip out of my native Canada. Things to bitch about the airline poised on the brink of strike that flew me here, too-heavy luggage charges, ( turns out I'm just a wimp, and the luggage, despite the books, is not all that heavy), and messed up hotel reservations.

Not so.

While I did spend roughly two hours in various line ups at the airport, the line were constantly moving and every one of a dozen or so airline staff who needed to check my ticket and look at my passport...again...wereall very nice and cheerful. Especially the woman at the xray/scanner thingy when she saw my studded belt, seventeen bangle bracelets, and big-ass, 14 hole Doc Martins. She got a giant kick out of that. -incidentally, note to self: wear the flats on the way home!!!!

The flight got off the ground ten minutes ahead of schedule. Yes. Ahead of schedule. And there were enough empty seats on the itsy-bitsy plane no one had to share. We landed about fifteen minutes early.

The hotel? Gorgeous. Staff is kind and helpful, and everyone at the retreat: Awesome.

Sorry. Not ranty. The worst thing that happened so far was getting lost on the way to the tattoo parlor. But so what. We made it eventually, and my wrist is only mildly throbbing this morning.

Now, I'm off to register and have fun. More a later.