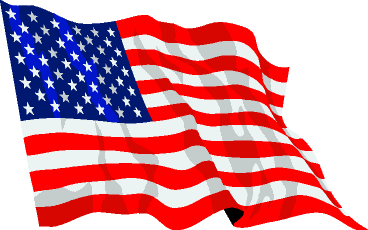 We're usually pretty much all about ranting and groaning and griping here on Four Strong Women, albeit with a humorous take--a laugh at ourselves, basically--but today is going to be a bit different. It's Veteran's Day and we all owe a big THANK YOU to those brave men and women who have served our country so well.
I personally don't have a family member in the military--never have. But I live near one of the largest military installations in the world, and every day I see someone in uniform. Not a day goes by that I don't think of how those ordinary people become so extraordinary when they lay down their lives for the freedom we all enjoy here in the United States.
It's not enough that they keep all of us safe here on the home soil, but they leave their families and travel to distant lands where they stay for months at a time to keep other people--cultures foreign to them--safe as well. I can't imagine how they cope. And I've tried. They are truly special people.
One of my best buddies online is author, Debbie Gould. Her daughter, Renee, joined the Air Force nine years ago. Her swearing in and final paperwork signing was to take place on that now infamous day-- 9/11. A few days later Renee's recruiter called to reschedule, but it seems he wanted her to think long and hard about what she was getting herself into. Why? Well, we all know what attacking American soil meant. It meant war and Renee would surely be tossed into that war at the tender age of eighteen. I can't fathom what went through her mind, but I have a pretty good idea as to what went through Debbie's.
Renee didn't blink an eye. Her determination to serve her country had become even stronger since the attack, and without reservation, joined up. She's had to travel right much due to deployment. It seems just like yesterday that Debbie was sharing pics of Renee with me of her in Afghanistan. While away, Debbie takes care of Renee's little boy, and I love each and every pic of that child Debbie posts to me.
Renee will be taking off for Afghanistan again in March, and once more, Debbie will take on the responsibility of her grandson. I think about the upheaval in their lives and wonder sometimes just how they handle it. But this family seems to do it with a great deal of strength and dignity, and a lot of passion for what's important.
I have a boy who is going on fifteen. And for as long as I can remember, he's talked about joining the military. His plans have not changed from year to year as some kids' goals in life will. It's all he wants to do. Sometimes when I hear him talk, have to think about it, I get a little knot in my stomach--and a voice in my head whispers, "please, let him change his mind". But if I'm to be truly honest with myself, I know he won't change his mind. And that's how I know what was going through Debbie's head when Renee made the decision to walk into harm's way.
I dedicate this post to Renee for her bravery and sacrifice--and to Debbie for being the special MOM and grandmother she is--and to that little boy whose smile I've come to know and love so well. When my time comes to cope with all of this, and I know it will, I hope I handle things as well as they do.
Thank you to all who serve. To all of those who have served. Your sacrifices to this country are truly appreciated. We KNOW that freedom isn't free.