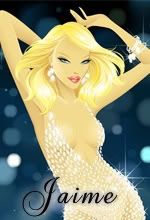 You think I'm exaggerating, of course. Most people do. I'm not. How else can you explain how a conversation that starts with hubs saying: "Honey, I think it's time to get a cell phone.", and ends with my living room torn apart, me without reliable Internet access for a month and the entire family descending on the old couch tearing it apart one slice of fabric and padding at a time. If not chaos, then what?

Bad star alignment?

Poor luck?

An elaborate practical joke?

I know it's not insufficient planning. Hubs plans everything out precisely. It isn't his fault the universe throws eight year olds, in-laws, and Microsoft operating systems at him willy-nilly.

Each step in the progression from ordering a cell phone to the current state of affairs happened so logically. Get the cell phone. Transfer the land line over, use it as the Internet hotspot for the house and shave fifty bucks off the phone/Internet bill. Logical.

Format the computers first. No sense hooking virus-riddled computers up to this new system. Logical. 250 Microsoft patches to download first. Wait....can't do that without the phone since there is no more Internet. Then the computers without a cd drive, the the one without a wifi capability, and the idea to move the big office table out of the corner....

Well. While we are moving furniture anyway, why not get the big screen TV and the Wii out of the bedroom finally. I'm all for that. I don't really need kids bouncing on the bed playing Wii at ungodly hours of the morning anyway. But then, the loom has to move from the living room to the basement, which means the old couch we no longer want has to go to make room for the loom. Logical.

That leaves us without a couch, but we can always take the stained fabric off the frame, cut down the arms and replace the padding with some pillows....you see? This is how it happens. Every time. What the hell?

And I wake up one morning realizing I'm three weeks behind in edits, it's my turn to blog and no one has mowed the lawn in six weeks. And half way through the insanity, I had to find a part time job so we could pay the bills.

I thought at some point, all this was supposed to get easier. Maybe I should just give up, toss my inhibitions to the wind and dance naked in the moonlight; offer all this up to the god of chaos. At least I'd be having fun, and maybe, get in better shape....

Now, some art I drew, because it makes me happy, and happy is better than chaotic.