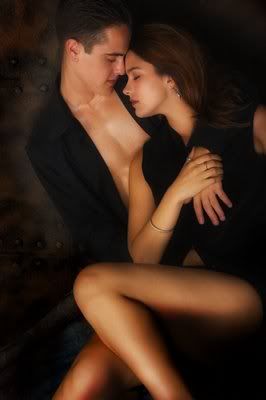 Over the week
end I purchased an ebook from a publisher that cranks out books in a blur of covers. The excerpt was well written, which is what caught my attention, and I'm all for an occasional hot ménage a trois romance.
It's a good story that has succeeded in keeping my interest. However, there are two things that really bother me.
1. I'm six chapters into the novel, and the book seems to be all about the sex when it's
supposed to be a romance
.
2. I paid $7.00 for this book, so if I'm gonna plunk down that sort of money for something that's only 50K words, I want a book that isn't scattered with typos and missing punctuation.
Look, if I'm going to pay for a book, it better be of professional quality. I feel cheated when I'm reading along and a word has too many letters, is missing a letter or two, or the author has used the wrong word. I can ignore a few misplaced punctuation marks or missing ones, but the typos and use of wrong words really irks the pee out of me.
**
And let me clarify something. I'm not speaking of an occasional boo boo because we're all human. I'm speaking of books riddled with errors from page one to the last page.
Hire editors that know what they're doing, darn it!
Also, the lack of good editing does a disservice to the authors and it annoys the reader.
Now before you say, "Well, Faith, you're a professional editor so you're going to notice those things before the average reader does."
Bull! I'm sure most people know the difference between peak and pique. I'm also sure most know how to spell basic, everyday words consisting of only four and five letters.
Every author needs an editor. I don't care how good he or she is at this craft. I've been in publishing twenty-five years and I still need an editor. A writer grows accustomed to looking at the same words in a manuscript. Writers all have their pet words and their habits. One of my habits is my use of colloquialisms. Born and raised in this part of the Appalachians, I have the words and phrases of this area so ingrained in my brain I am totally unaware of them. It also seems like with each manuscript, I adopt a new pet word. In one manuscript, I may rely on look/looked/looking; whereas, another one I might fixate on urge/urged/urging. Any good author or editor will agree, no matter how professional and knowledgeable he or she is, errors will still slip through because we're blind to our own mistakes.
And I'm not even going to get into editing for plot problems, inconsistencies, characters acting out of character, etc. Let's just keep it simple, shall we?

Anyway, while I was shopping for reading material the other day, I also came across a NY publisher who has titles at one of my favorite e-book distributors. The prices of their books forced a lump to my throat, but I sat back and thought, "It's ridiculous to pay $15.99 or higher for a NY-published e-book, but they're edited well, so it might actually be worth paying more for them just to get a more enjoyable reading experience and therefore more bang for my buck."
However, the budget makes the final decision, LOL.
I write under six pen names and work with several different e-publishers. What I've noticed is that most of the smaller e-pubs seem to edit much, much better than some (I said some, not all) of the larger ones. Two in particular put my manuscripts through three to four rounds of edits. And one of those two publishers also uses a line editor, then the head editor, and then the publisher herself goes over the ms.
Now that is professionalism and attention to detail! Several pairs of eyes catch everything from a quote mark turned the wrong way to a typo to the use of a double word (like the the). It also shows their love for the written word. And it's also their dedication to seeing that readers get an ebook of the utmost quality.
Now, back to bug #1 above. When the heck did pure erotica become the same thing as romance? There is erotica, and there is erotic romance—and then there is porn fiction. Erotica is about the sexual journey. Erotic romance is about the love story with heavy sexual tension and then sex included. The graphic sex is for the heat, the method of getting the reader all hot and bothered. And porn fiction is for instant sexual gratification that often degrades one of the sexual partners (and speaking of sexy fiction, I'll be at Savvy Authors.com Sept. 16th talking about Boom Chicka Wow Wow: Crude vs. Classy, so mark your calendars).
Supposedly I purchased an erotic romance, but so far it has been pure erotica. Another irritating thing is that the book was presented as het ménage, but it definitely has m/m scenes between the two heroes. I write m/m romance, so I'm not dissing the genre. However, when I want a het romance, that's what I'm expecting when I buy a het title, yanno?
Do some publishers believe readers are unable to tell the difference? Maybe these publishers believe the readers don't care? To me, presenting something as romance when it's really erotica is false advertising. Sadly, as a result, the author gets the brunt of the publisher's blunders.
Readers slap down their cash or plastic expecting to get what they pay for, so give it to them. Is that so much to ask?
Okay, next on the agenda...
I'd like to mention an online event with a contest, too. Today I'm over at Interracial Multicultural Books, presenting a great excerpt from one of my IR titles, and if you read the excerpt and answer the question after it, send your answer to me (details on the IRMCbooks site), and one winner will be chosen to win some Omnibucks from ARe.
I am a firm believer the color of one's skin makes absolutely no difference in anything, and love knows no boundaries. Some of my work, such as Queen of the Storm and The Darkness of Sable, involves IR couples. Today at IRMC Books, you'll get a taste of paranormal IR romance from a full-length novel which is available in print and ebook. Besides, Thomas, the hero, is so dreamy! Go check him out! www.IRMCbooks.com
Visit my two websites at www.FaithBicknell.com and www.MollyDiamond.com