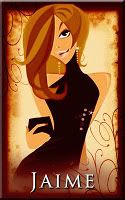 Kids think they're smarter than grown ups. Did you know? Check it out.
My son today figures he's going to take his dinner of peanutbutter toast to the tv and eat In front of the tv. (in an open concept house all of twenty-seven feet from end to end. Not like he can't see the tv from, well, pretty much anywhere)
So I tell him to take his plate to the table.
Boy: "What table?"
Me: "The dining table, kiddo. Where civilized people sit to eat."
Boy: "I'm sorry" *innocent* "I don't know what civilized means."
This from the kid who has used "delectable", "oppressed", and 'deviant behavior' in sentences correctly.
Me: "civilized parents send their kids to bed early for being precocious. How's that?"
Boy: "I am not precocious. I'm a smart ass."
Not sure who came out on top in that conversation, but he was finished his toast by the time it was over.... Good thing he's cute.