M/M author Jaime Samms joins us today. As I read her blog post, I wonder if she is married to the same man as I am. (g) Nah! This is just a male affliction.
~ ~ ~ ~ ~ ~ ~ ~
In all that follows, as with anything I write, I ask you to keep two things in mind. First, I'm a writer and an artist. Hyperbole is a tool, not a sin. Second, I write from life. I'll let you decide where the following post falls on that continuum :)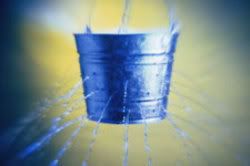 I'm pretty sure most of us are familiar with the song: "There's a Hole in My Bucket" You know, there's a hole in my bucket, dear Liza, dear Liza, a hole in my bucket, dear Liza, a hole. Then fix it, dear Henry, dear Henry, dear Henry, then fix it, dear Henry, fix it...." and so on.
I think it's time we re-wrote the song for modern times, and we can base it on, well, my morning so far.
It's Saturday morning. Hubby has already promised to take the kids to dance class and leave me free to do my thing for the day. So we all sleep in, and when I finally crack an eyelid to look at the clock, I see they have about forty minutes to dress, eat, pack a lunch and dance clothes and go catch the bus. I gently wake hubby, and he mutters something, the only clear word of which is 'coffee.'
Good enough. I can oblige, seeing as how I need some too.
I get to the kitchen (keeping in mind, I've been working out of the house all this past week, as well as finalizing my latest MS for submission, and he's been home with the kids.)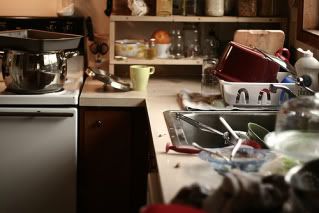 Me: *at the door to the kitchen* "Uh.... Hubby?"
Him: "Mmmfffrhh?" *heads to the shower*
Me: "The coffee pot is buried, dear Hubby, dear Hubby, the coffee pot is buried, dear Hubby, buried."
Him: "Under what is it buried..." (I'm lazy, you fill in the rest)
Me: "Under dishes, dear Hubby...dirty dishes."
Him: "Then wash them, dear Wifey...wash them." *heads for shower*
Me: "Pizza boxes in the sink, dear Hubby,...and crumbs"
Him: "Recycle them, dear Wifey...recycle"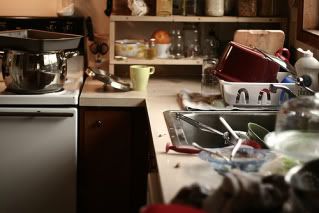 Me: "The bins are all full, dear Hubby...overflowing"
Him: "Then empty them, dear Wifey....downstairs." *heads from shower to bedroom*
Me: "But the stairs are all blocked, dear Hubby....break my neck falling."
Him: "With what are they blocked, dear Wifey...with what?"
Me: "Clean clothes, dear Hubby...your shorts."
Him: "Well fold them, dear Wifey...fold them." *rooting through his dresser for clothes*
Me: "Where should I fold them, dear Hubby...oh where?"
?"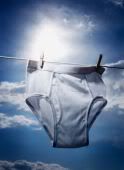 Him: "At the table, dear Wifey...the dining table.
Me: "But the dishes dear Hubby...they're everywhere."
Him: "Oh shit!!!!! We're late!" *pokes his head out of the bedroom* "Did you wash my underwear and socks this week?"
Me: O.o
So, they did leave eventually. I did the dishes, washed the laundry left sitting in the washer (again), hung up a load, folded the week's worth of clean stuff, emptied the kitchen recycling into the bins downstairs, and swept the floors. Poured myself a nice warm cup of coffee in preparation for getting on with writing and opened the fridge to find the cream carton was there....empty. I settled for milk, reached for the sugar bowl to find it...wait for it....empty. *sigh*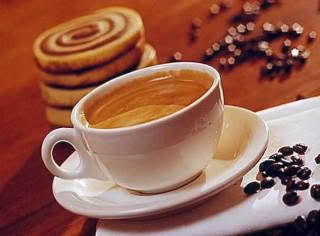 So now I'm off to the corner store for cream and sugar, and you know what? Don't care if I have to pay twenty bucks for them. I work three full time jobs around here. I bloody well earned cream and brown sugar in my coffee!
~ ~ ~ ~ ~ ~ ~ ~
Blurb:
Tyler should know; as an ad executive, the packaging is what sells. And Jake is quite a package. So what if neither long-time friend Marty nor his landlady think much of Jake. Tyler is determined not to see the dark side of his lover, but when the truth becomes undeniable, not even an evening soaked in martinis will let him hide from it.
Weathering Jake's lies and secrets gets easier under the sheltering support of new friends, Libby and Steven. In fact, Tyler figures a lot of things might get easier with gorgeous, attentive Steven around.
Tyler should have known better. Again. Not even someone as seemingly perfect as Steven Jessop comes completely as advertised. This time, though, Tyler has to make a decision. After all, even if what you see is not what you get, Steven's imperfections might just be what he's always wanted, if only he can sell Steven on giving love another chance.
Social networks and website for Jaime: